The Bug Club were invited to CarFest North to put on a silent disco event for the 'Early Bird Campers'. We set up the Disco Bug, decorated it with chequered Car Race starting flags to match the theme, and started handing out Silent Disco headsets to intrigued guests! With DJ Justin Rushmore, Soul of Man on the decks, guests were dancing through the sunset and into the night.
I loved the Early Bird Silent disco from The Disco Bug! It provided the perfect starting point for the festival, and my whole family greatly enjoyed the music. Staff were so friendly, took requests for my children, and kept the atmosphere high.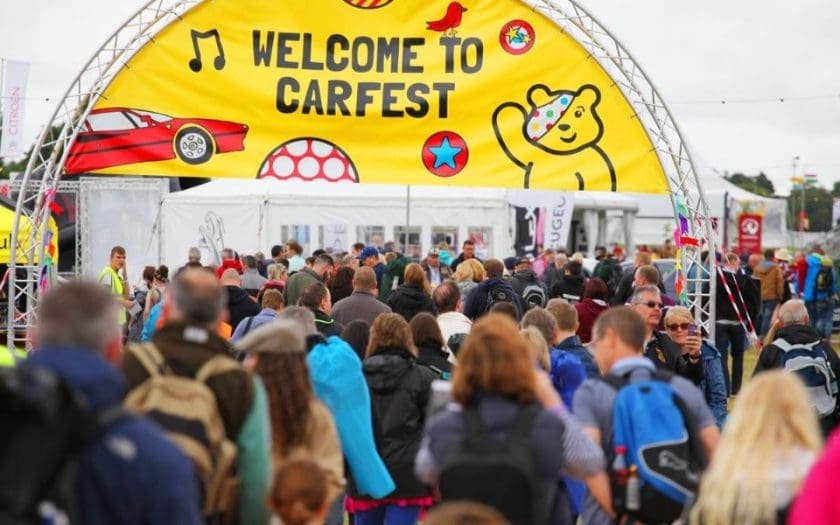 The silent disco option is perfect for anyone who wants to party and provide entertainment for their guests, but faces barriers from council regulations. We can provide a noise pollution free solution that keeps the party going! We had a host of great feedback from guests, who loved the Disco Bug.